CAMP has established a mentoring resource library of materials for the development of educational programs, including but not limited to promoting professionalism, teaching lawyer practical skills, increasing knowledge of legal procedures and best practices and to otherwise improve lawyer legal abilities and professional judgment. This resource center is available to lawyers, mentoring program administrators, legal educators, and law students.
Browse the categories below to find literature and resources associated with your area of interest:
______________________________________________________________________________
Additional Resources For Colorado Lawyers
The Colorado Bar Association owns and maintains an extensive collection of resources pertaining to the law, its practice, and its role in our society. These books, pamphlets, videos and other resources are available for use by lawyers and non-lawyers on a lending basis by all Colorado Bar Association members. Click here for more information and to view resources available through the CBA.
If you are looking for assistance in beginning your job search, the Colorado Bar Association runs maintains a list of job opportunities for law firms and other organizations hiring in the legal community.
The CBA has partnered with Affinity Consulting Group to bring law practice management and technology-related resources to members. Check out MGMTHQ.
______________________________________________________________________________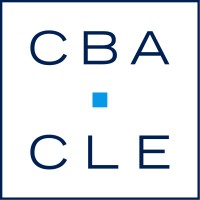 Colorado Bar Association CLE offers a number of seminars, books, and homestudies to help attorneys looking into opening their own firm. To browse the offerings from CLE, click here. Check back often as the calendar is always changing.
ATTENTION: Newly Admitted Attorneys
New Lawyer Edge is a 3-year Membership program for attorneys in their first 5 years of practice. The program was developed to help new attorneys make a smooth and successful transition from law school to law practice. For additional information or to sign up, please visit New Lawyer Edge.
__________________________________________________________________________________________________
Educating Tomorrow's Lawyers ("ETL") is dedicated to advancing legal education that trains new lawyers to the highest standards of competence and professionalism. By offering a structured and highly collaborative approach, ETL is creating a foundation for ongoing inquiry, exploration, and measurement. To view the Educating Tomorrow's Lawyers website, please click here.
ETL is an initiative of IAALS, the Institute for the Advancement of the American Legal System. While based at the University of Denver, IAALS and ETL are not part of the University of Denver Sturm College of Law. This independence allows us to remain unbiased in our work and focused on national solutions.
We work to align legal education with the needs of an evolving profession by facilitating, evaluating, and promoting law teaching methods designed to produce graduates who are employable and practice-ready; able to meet the needs of their employers, their clients, and society; and prepared to lead and respond to changes in the legal profession throughout their careers.
To do this, Educating Tomorrow's Lawyers:
Provides a supported platform to promote collaboration among law schools and legal educators;
Convenes a diverse group of stakeholders to address the challenges, including educators, deans, practitioners, judges, and clients;
Promotes implementation of effective teaching strategies nationwide; and

Develops tools to assess student-centered teaching, curricula, and entry-level competencies in law schools.