J. Ryann Peyton
Executive Director
(303) 928-7750
Ryann serves as the Director of the Colorado Attorney Mentoring Program (CAMP). A former litigator and a seasoned consultant and advocate on professionalism, diversity, and inclusivity in the legal field, Ryann is a frequent commentator, presenter, and lecturer having contributed to the Denver Post, Law Week Colorado, Denver Business Journal, KDVR Fox 31, Rocky Mountain PBS, and Colorado Public Radio. Prior to joining CAMP, Ryann focused her law practice on civil litigation with an emphasis on LGBT families and civil rights. Ryann has been routinely recognized for her legal practice, most recently earning the 2019 American Bar Association Rosner & Rosner Young Lawyer Professionalism award and the 2014 Colorado Bar Association's Outstanding Young Attorney of the Year award. Ryann currently sits on the boards of the Colorado LGBT Bar Foundation, The Center on Colfax, Colorado Bar Association Young Lawyers Division, Colorado Bar Association Executive Council, and Center for Legal Inclusiveness. Ryann is a graduate of the Colorado Bar Association Leadership Training (COBALT) program. Ryann earned her law degree from the University of St. Thomas School of Law and holds an LLM and undergraduate degree from the University of Denver.
Lauren A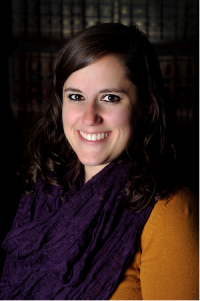 . Solomon
Administrative Assistant
(303) 457-5139
Lauren is the Administrative Assistant to CAMP. Prior to joining CAMP, she worked as the Administrative Assistant to the Law Practice and Risk Management Department at the Colorado Bar Association. She spent 3 years assisting with Practice Management software, legal research, and the Solo/Small Firm section. Lauren graduated from Metropolitan State University in 2008 with a Bachelor's Degree in Political Science and went on to receive a Graduate Diploma in International Law from the University of Edinburgh in 2010. She began working with CAMP in June of 2013, shortly after its induction in February 2013.
Job Opportunities
Education & Outreach Staff Attorney  (Apply by December 15, 2020)